GRAND PRIZE WINNERS! OTHER PICS HERE
CROCHET Grand Prize Winner Laurie Gibbs

KNITTING Grand Prize Winner Jean Lyon
FALL LIBRARY CLASSES ANNOUNCED
Go 
here
 to see what great classes we have planned.
Additional classes will be added as they are scheduled.
FREE CROCHET PATTERN:  SOAP SACK!
We have 500 knitted squares that need a crochet edge put around them so they can be crocheted together to make blankets.
We have a group that can put them together after the edging is applied.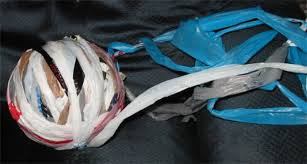 Join us on 
Saturday, August 11 from 11am – 1 pm
 at the Bellevue Library, 
720 Baugh Road, 37221
.  All supplies will be there! The plarn we make from plastic bags will be used to crochet mats for the homeless.  If you want to learn how to crochet the mats please bring a hook size N or larger.  Questions?  Email 
kandctn@gmail.com
NOT REALLY A WORK DAY — MORE OF A PLAY DAY!!!
Dear Friends –
Thanks everyone who came to The Big Stitch #39 last weekend! 
I am always overwhelmed at the kindness and generosity that is shown by all of you with your willingness to teach, help each other and spend hours creating beautiful things that are shared with those who are less fortunate.  And I am thrilled with the friendships that have been made over the years due to this event and Knit and Crochet Tennessee.
You all are truly remarkable and I am thankful to call you my fiber friends.