TAKE THE SURVEY TO DETERMINE 2019 CLASSES!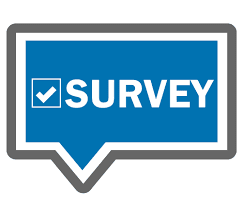 To help us plan classes for 2019 we need your input!  PLEASE do this now.
Survey will close Saturday, December 1.
DONATIONS DELIVERED THIS WEEK 
HATS

Delivered to Room In The Inn,

Tennessee

 Alliance for Kids, Bridge Ministry

Oasis

Salvation Army

Undercover Project

HATS AND SCARVES
Delivered to Open Table,

Women's Mission,

Shower Up

Little Pantry

Sarah Cannon

Drug Court

Once again, the American Heart Association is asking for hats for babies.  
This tiny pop of red helps raise awareness about congenital heart defects.  Go 
here
 to find more information and patterns.  The deadline is early this year.  If you'd like me to deliver them, I will need them by 
Monday, December 10
.  Please follow the criteria that is laid out on their website.  Hats can be dropped off at several locations throughout the community.  If you have hats, please email me at 
kandctn@gmail.com
 to find out which drop off location is the best for you.
LIBRARY CLASSES – NOVEMBER – SIGN UP NOW!
Knitting

: Last Minute Gifts
Thursday, November 15:  5:30 – 7 pm
Inglewood Library  615.862.5866
Saturday, November 17:  1 – 3 pm
Bellevue Library  615.862.5854
UPCOMING WORK DAYS – DECEMBER ADDED!
NOT REALLY A WORK DAY — MORE OF A PLAY DAY!!!
Thursday, November 15
Thursday, December 13
 12 noon – 5 pm – Inglewood Library, 4312 Gallatin Pike.

Saturday, December 8 from 12 – 2 pm
650 Colice Jeanne Rd
Nashville  37221
Plarn is yarn made out of plastic bags that arecrocheted together to make mats for the homeless. Mats are distributed through Open Table. No experience required! All materials provided. Bring your friends!!!
EASY HEADBAND – GREAT LAST MINUTE GIFT!

This simple 

knitting

 pattern is called the Easy Cable 

Knit

 Headband because you can use it to show off your cabling skills!
Dear Friends –
Here are some some approved yarns for chemo hats.  Any pattern will do just make sure that it is not an open weave pattern.  We need hats for both males and females.  And remember that women will wear neutral colors but men will not wear pinks and purples (usually).